The Royal Family by Woody Aragon (Spanish Version) - Video DOWNLOAD
Order now and get instant access!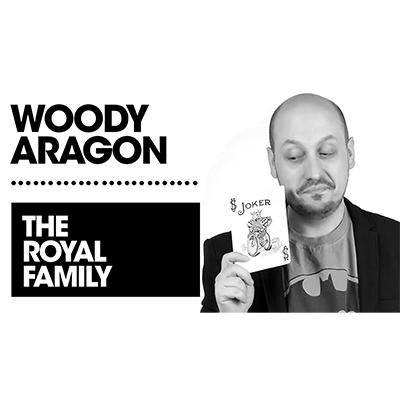 El mago muestra la sota, caballo y rey ??de corazones: las tres cartas se vuelven boca abajo uno tras otro de una manera mágica, y por un final sorprendente que desaparezcan mostrando caras en blanco y la espalda en blanco.
La rutina es muy eficaz, rápida y fácil de hacer, incluso para los principiantes en la magia con cartas. Es perfecto para cualquier situación de cerca y se puede crear una gran cantidad de presentaciones en torno a ella.
Una vez aprendido que siempre lleve consigo las tarjetas necesarias!