At The Table July 2015 Subscription Video DOWNLOAD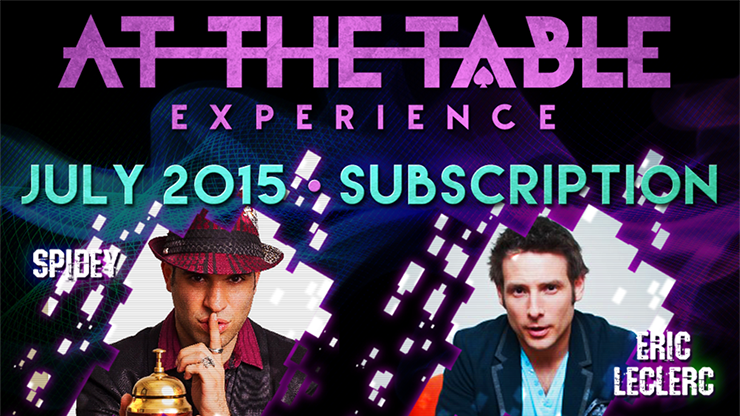 A Canuck Special!

Two of Canada's busiest performers join us for an unforgettable and exclusive experience for the month of July! First off we have the world renowned Mentalist/Hypnotist Spidey (creator of Scar, Spectre, Psycho etc..) sharing with us his very first live lecture! We'll be getting to see some exclusive, never-before seen effects! To top off the month, another Canadian Super-Star, Eric Leclerc (hosted Brain Games, Star of "Tricked") will share with us his outstanding and hilarious brand of comedy magic! Find out how these two rose to success as they share the secrets of the trade exclusively with us, at the table!

This is a subscription product. After you subscribe, you will get INSTANT access to 2 new lectures when they are available and be billed each month.

You may cancel your subscription at any time. If you cancel before the first of the month you will not be charged. Cancellations after the 1st month will take affect the following month.