At the Table Lecture Spidey July 1 2015 video DOWNLOAD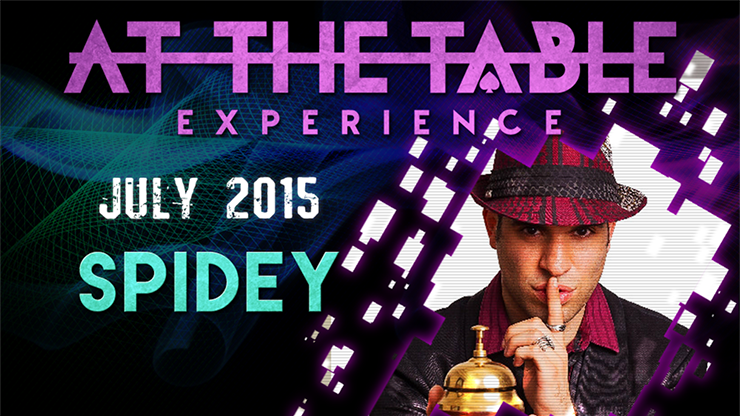 Mentalist, Hypnotist, Magician and all around creative genius Spidey stops in for his very first and exclusive Live Lecture! Come see some never before taught effects by one of the hardest working and busiest performers today! Besides his countless releases in the magic community (Scar, Spectre, Psycho etc...) he's been busy appearing on national TV from the Finals on Tru TV's Fake-off to Penn & Teller's Fool us! Join us as we talk about everything from stage mentalism to close-up miracles, you won't want to miss it!


Reviews
Spidey brought only A+++ material! Spidey's lecture was one of the rare times were the material will appeal AND be used by both hobbyists AND Professionals. That includes Magicians and Mentalists, alike. There is material for the closeup/strolling magician and for the stage. Greg was there to jam on the material and also point out the incredible verbal nuances Spidey uses in his presentations. Spidey also gave a talk on how to spark your own creative process. - Christopher Kavanagh

Do you own this product? Write a review.