Psi Series Banachek #3 video DOWNLOAD
Order now and get instant access!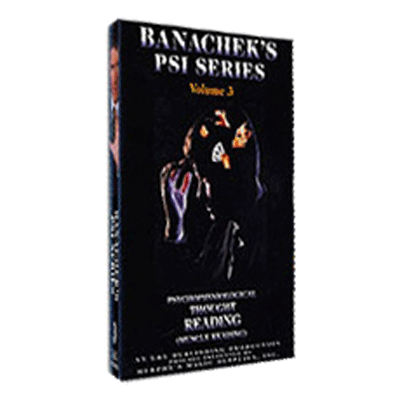 Do you want to find a needle in a haystack? Using the power of your mind and a little help from your volunteer, you can find anything through your heightened sense of touch. Almost anything you can do in mentalism can be re-enacted using Psychophysiological ThoughtReading. Includes Banachek's first national television appearance. Here he uses the Psychophysiological response to find aplaying card hidden in a shopping mall.Additional material included in personal interviews explain how to work with agents, getting booked on the college circuit, trade shows andrestaurants, performing on the radio, getting publicity, using disclaimers, accepting challenges and more.Effects and Explanations
Poker Chip Detection
Finding Your Check
Finding Numbers
Which Hand?
Non-Contact Mind Reading
Audience Expectations
What if You are Wrong?
Interviews
Radio Magic
College Circuit
Trade Shows
Restaurants
Agents
Improvising
Publicity Disclaimers
Scottish Girl
Terms of the Trade
Challenges