At The Table September 2016 video DOWNLOAD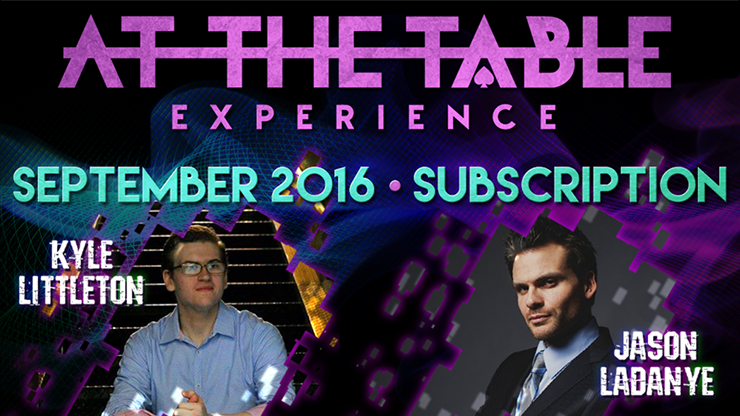 The September lineup goes full force with two very creative minds in magic. First up we're glad to welcome Vanishing Inc's own Kyle Littleton to an At the Table Experience. Best known for his effect 400 Lux, Kyle is one of the most refreshing innovators and thinkers to hit the scene. His lecture offers something for every skill level, and his presentations are filled with wit, humor, and honesty. Learn effects with cards, coins, stickers, gum, and bills.

To add to the lineup, we give you Jason Ladanye. His approach to magic is simple - not about complicated sleight of hand. Jason looks for original plots and uses time-tested well-known sleights to achieve miracles for laymen. While Jason Ladanye will be teaching a few effects from his last hit book, Confident Deceptions, most of the effects taught on this At the Table Lecture will come from Jason's upcoming book, Game Changer. This means you have the opportunity to be the first to learn a ton of new hard hitting and unpublished material. These effects are strong, but also incredibly practical and meaningful. Jason teaches how to start clean and end clean with a regular deck of cards and perform magic that spectators will remember forever. In addition to teaching all of the mechanics to the effects, Jason will talk shop about effect construction, audience management, misdirection, and how to maximize the impact of every trick.

This will be a month you won't want to miss. Join us as we welcome Kyle and Jason for their lectures At The Table.