Money in Champagne Bottle & Orange by Wolfgang Riebe ebook DOWNLOAD
Order now and get instant access!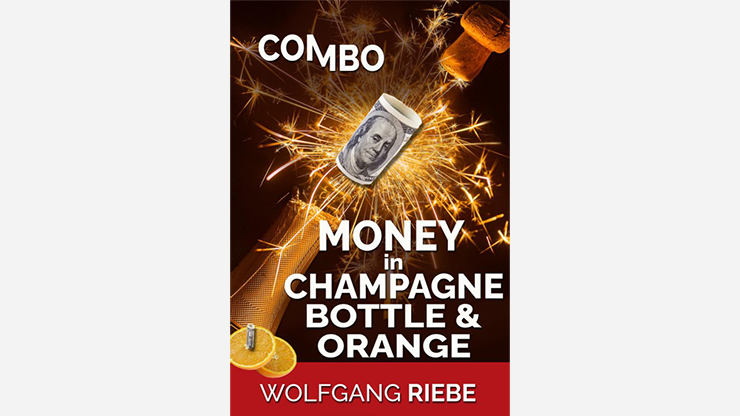 The magician borrows 2 regular money bills from 2 random spectators. These are torn in half and each spectator receives one half of their bill. The remaining two halves are vanished by the magician. One half reappears in an orange and the serial number matches the one bill of the one spectator exactly!

The magician struggles to reappear the second half bill and offers the remaining spectator a bottle of champagne of similar value as a consolation prize. However, the magician requests the spectator to pop open the champagne and pour him/herself a drink. When the bottle is popped, a half note is seen in the champagne cork and the serial number matches exactly! Bear in mind that the spectator opens the champagne bottle him/herself and the magician never interferes, or touches the bottle at any time.

The routine is as CLEAN and DIRECT as described!

2 Borrowed money notes are used!

No gaffed bills and no serial number tampering!

No stooges!

You start and end CLEAN!

The final spectator can keep the champagne bottle!

Champagne & orange already on stage before the trick!

Created for the professional who needs a solid trick that can work under any circumstances!

You receive a pdf booklet to download with everything clearly explained!