At The Table September 2019 Subscription video DOWNLOAD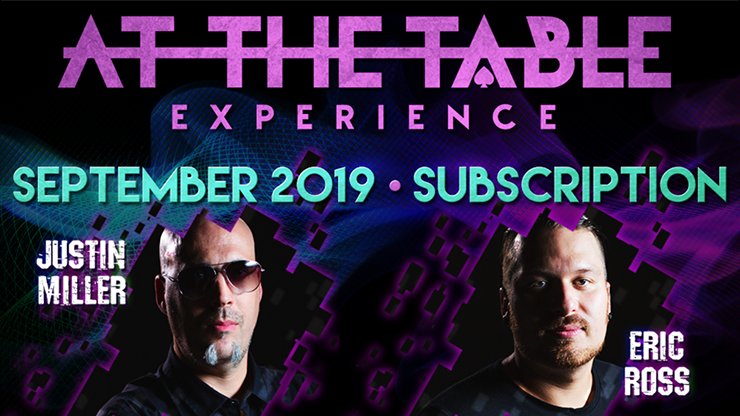 September brings a pair of the boldest magicians in the industry.

First up, one of magic's most creative and talented performers returns for his second At The Table Lecture. Justin Miller will not only explain his go-to routines and workers, but you'll also get a chance to see him perform in front of a live audience and discuss the effects with our guest star, Eric Ross. You'll learn audience management skills, tips on cleaning up your magic and how to make your sleights imperceptible. You do not want to miss this gold-mine of a lecture. Join us as we welcome Justin Miller for his 2nd At The Table Lecture.

Next up is one of the edgiest and most prolific creators, Eric Ross! His creative mind has landed him on some of the best platforms, including the Ellen DeGeneres show. Now fresh off a cross country tour on the Hellzapoppin Circus Sideshow Revue, Eric returns for his 2nd At The Table Lecture, eager to share some of his most requested material. He shares in detail how he safely performs some of his many classic sideshow stunts that he's built an entire career around, as well as his go-to magic tricks perfect for workers. You do not want to miss this unique experience with Eric Ross on his 2nd At The Table Lecture! ***

Join us as we welcome both Justin Miller and Eric Ross, right here At The Table.

Download the video and start learning!

***Warning: content may not be suitable for younger viewers.