THE KING by Esya G video DOWNLOAD
Order now and get instant access!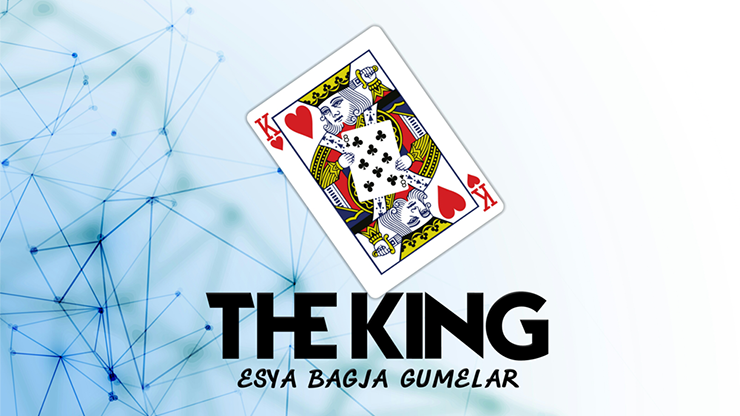 A good assistant can make any good magician's act appear great. With this trick, Esya G has created the illusion that incorporates one of the King Cards into your card routine! and together you will create a performance that will amaze any audience!

Esya G is proud to introduce THE KING!

A mind-blowing twist to your everyday card routine. Get your audience to select a card. The king card is signed by the spectators, and watch the king of hearts slip into the deck, and come up with the correct card in his hand. Leave your audience bewildered, and make their day even better by allowing them to keep the card as a souvenir of this very special moment!

This is a creative and funny pocket trick.

You will receive an explaining the making of the gimmick as well as a detailed explanation of the routine. The gimmick does not require any particular knowledge and can be made in a few minutes. (printable PDF provided)

*Please note there is 1 PDF file, with 4 different variations.) Strong point :
NEW CONCEPT
NO GLUE or TAPE
NO MAGNET
SUPER EASY
VERY CLEAN
THE KING
- make your audience laugh and be amazed by this totally unique effect. They had never seen anything like it!
Don't wait any longer and get
THE KING
today!