The Vault - Distant Assembly by Alejandro Navas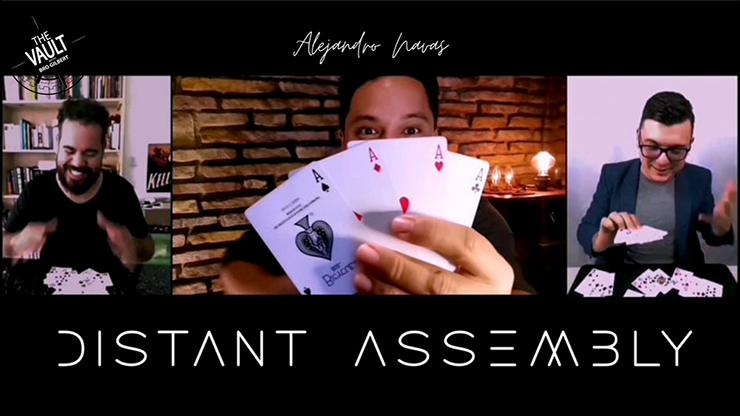 "Alejandro is pushing the boundaries of what's possible with virtual magic and beyond! Incredible!!!"

Alejandro Nava's brings us an Incredible Aces Assembly effect that happens in the spectators own hands!

Three of the Aces disappear from the spectator hands and reappear with the selected Ace in an impossible location even with the spectator's on the other side of the world.

You can perform this:

- On virtual and live performances

- To more than than one spectator at the same time

- With or without gimmicks

Once you see the power of this effect, Distant Assembly will stay in your repertoire forever!

Download it today!