TransBOXition by Viper Magic video DOWNLOAD
Order now and get instant access!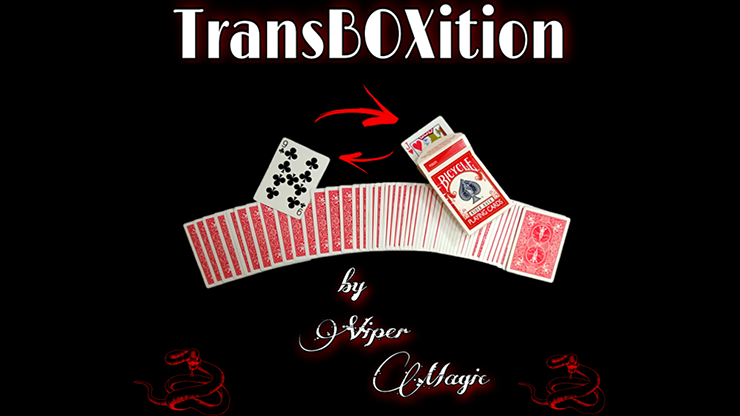 This is our take on the classic transposition plot, where a playing card transports from one place to another. Well in this case the card instantly vanishes and is transported directly into the card box!


Requires no heavy sleights.. and is super easy to do and practical to perform.

Download today!