COMBINED by Asmadi video DOWNLOAD
Order now and get instant access!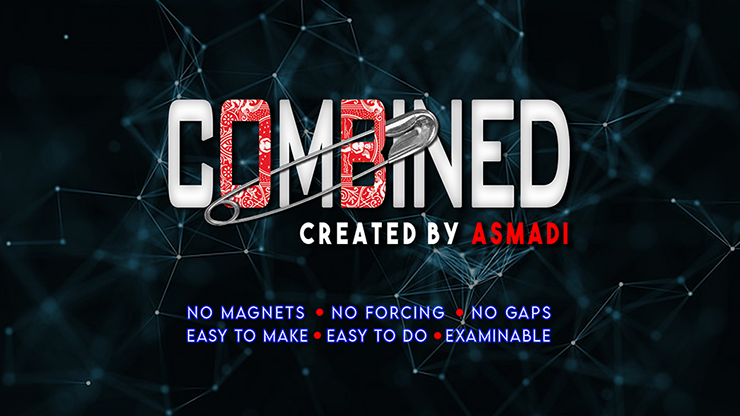 The spectator is free to choose any card. The card is torn into two pieces so that each one resembles a frame. The torn card pieces are put into the box with the pins.

Within seconds the two card pieces are attached to the pin. The spectator can examine everything.
NOTE:
Using regular boxes, cards and pins
The box can be opened by the spectator
Everything is examinable
Easy to do
Easy to make
No magnets
No gaps
No forcing
Explained for 6 minutes
Download and learn
COMBINED
now!