Color Transpose by Nico Guaman video DOWNLOAD
Order now and get instant access!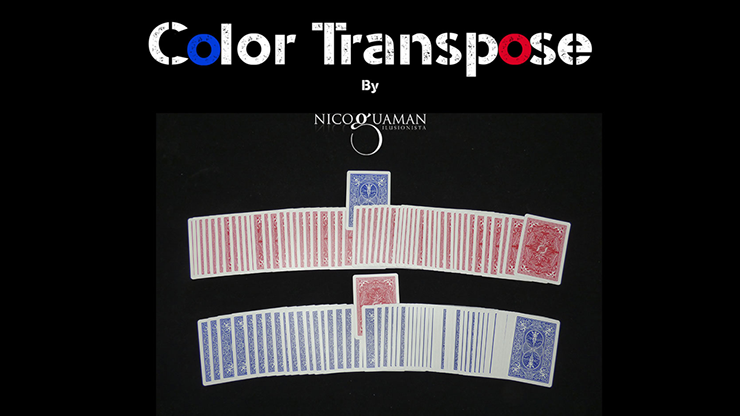 Two decks of different color are shown.

The spectator chooses one deck. The other deck is left aside.

The spectator says a card with total freedom. In the cleanest and simplest way, the card that the spectator chooses changes places with its equal in the other deck.

No force.

Normal decks.

Easy to do.

Download now!