Etherion by Radja Syailendra video DOWNLOAD
Order now and get instant access!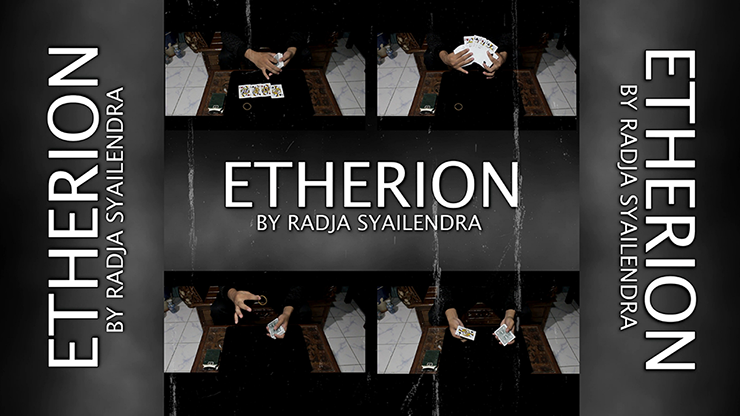 Etherion 
A magician traps four cards in the middle of the deck, one by one they are found with the rubber band!

Specially effect from this one is every you collect a card, the rubber band is always chain that.

This is visual: card, collect and effect.
NO GIMMICK
NO GAFF
IMPROMTU
PURE SLEIGHT OF HAND
This is good time to upgrade your skills with
Etherion
Advance skill requirement.
Watch full the demo and learn it now!