Quick Change by Kenneth Costa & Jawed Goudih video DOWNLOAD
Order now and get instant access!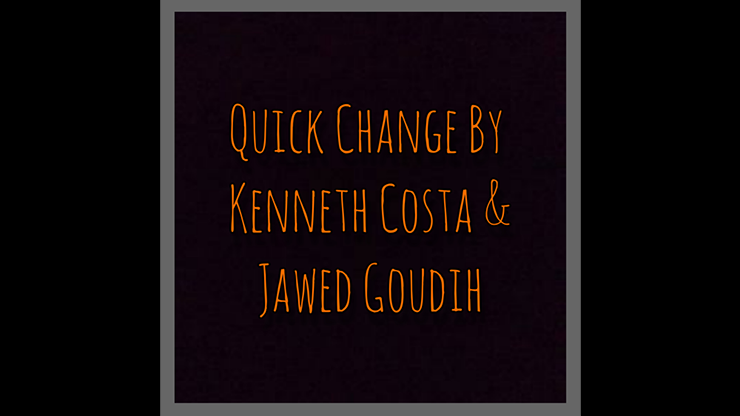 A card is chosen and signed,  placed in the middle of the deck, some cuts are made and the card lost. The magician shows an indifferent card that is missing it's corner. 
In one move, the chosen card becomes the person's signed card.
Very visual
No magnet
No elastic thread
Everything can be examination
Instant reset
Very easy to do
Download now!