Transhift Project by Kelvin Trinh and Tony Ho video DOWNLOAD
Order now and get instant access!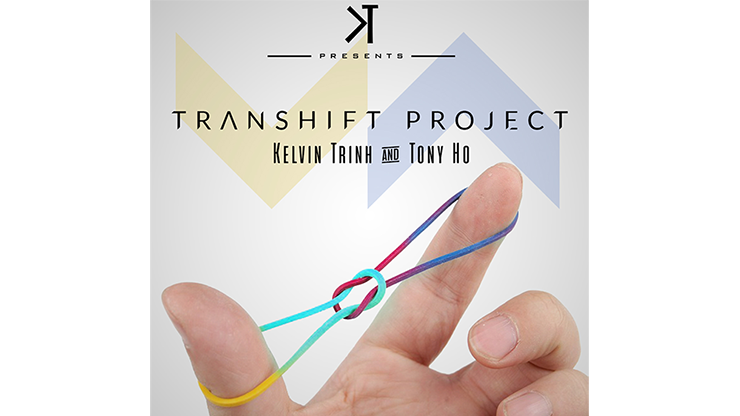 Audiences love rubber band magic, as it defies all logic! You can perform these amazing effects right under their nose, and they are still awed by the impossibility they present. Rubber bands magically move from one set of fingers to another. Learn them, and have fun! In this download, you will learn new 6 impromptu rubber band effects from Kelvin and Tony.

- Through Index 2
- Transhift
- Transhift 2
- Middle Switch
- Instant Linky
- Airing 2

This is Transhift Project.