Transform8 by John Morton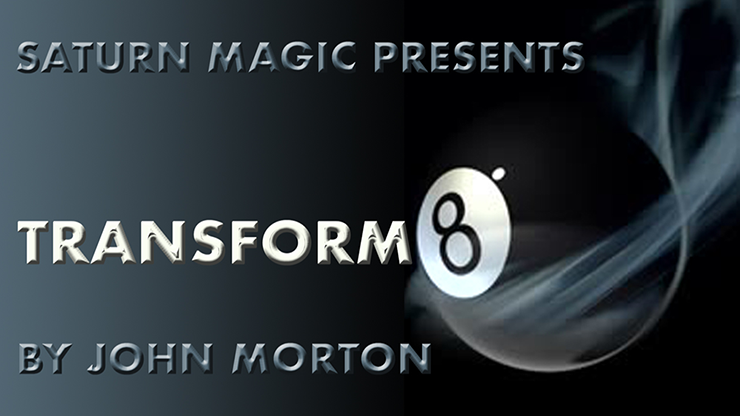 Who needs silk-to-egg when you've got John Morton's silk-to-8Ball!?

Get ready to Transform....8!

Not just a quick trick shot... a full, highly entertaining close up, cabaret and stage routine.

First, you impress your spectators by transforming a napkin into an 8 Ball.

Then you trick them into a false sense of security by hilariously showing them how you did it (a classic gag).

But... just as they begin to stop taking your magic seriously, you hit them with a second transformation that produces a real, solid, heavy pool ball!

What did I just see!?

Was this an illusion!?

Was the pool ball real all along!?

Was this real magic!?

This modern take on a classic is guaranteed to snooker your spectators minds like never before. All the joys of silk-to-egg without the cracking!

What do you get?
A gimmicked fake 8 Ball
A Normal 8 Ball
A pack of tissues to get you started
Some extra items.
Full online tutorials and handlings from Tom Wright (with and without flash paper)
Flash paper sold separately
Points to note
Very easy to do
Fast reset
Practical to carry at gigs (no fear of broken eggs)
Flash and non flash versions