Crazy Dice by Farinto Magic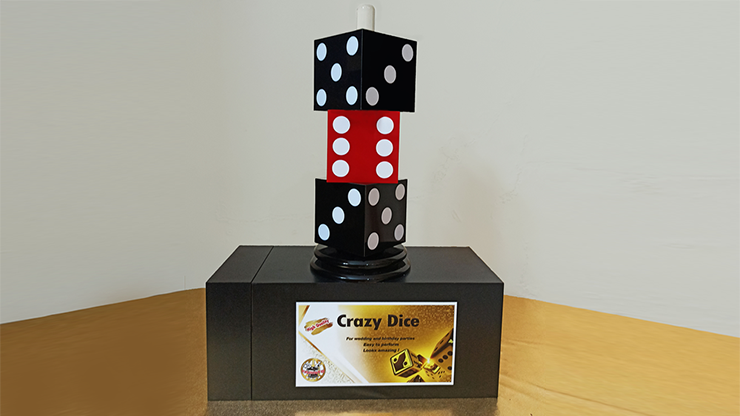 Amazing and new.

Interesting for stage magic.

All the materials are made of plexiglass.

The magician shows the audience a crystal tube with three large colored dice (black, red, black) on it.

Firstly, he places the dice inside the hat one by one and shows the crystal tube completely.

Then he puts the back of the dice on the crystal tube (the red one in the middle), covers them with large silk, and by saying "abracadabra" removes the silk.

The astonished audiences notice that the red dice have vanished from the middle of two black dices and appears in the hat.