BDM Safe Box by Bazar de Magia*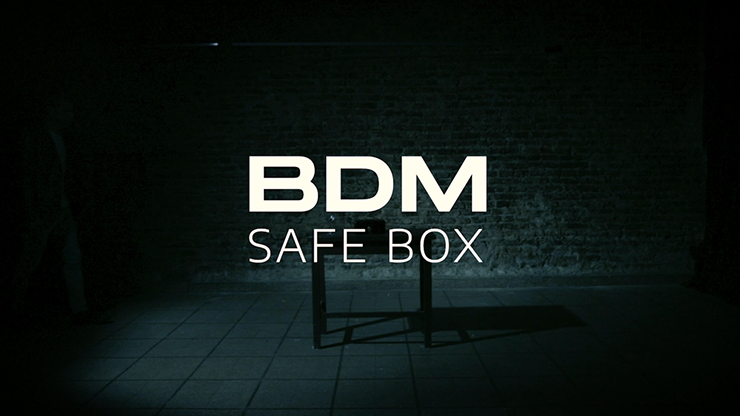 Have you ever imagined being able to control your luck or a spectator's luck? One metal box, five different keys ( no sleight of hands, no changes). Only one of them opens the metal box. Your bet. You put your bet into the metal box and lock it. Then you mix that key with the other four. The spectator freely chooses a key. The last one is for you. The keys may be exchanged. There is no sleight of hands or key switches. Everything is always in full view. Each spectator tries to open the metal box but they fail. The last key, your key opens the metal box. You can have it opened or open it yourself. It's your choice This is just one of the routines.

There are a lot of possibilities with BDM SAFE BOX:

Everything can be handled by the spectators

Everything is always in full view

No electronics

The Inside and outside can be examined

The system is new only 5 keys, all the keys are different and can be examined

There are no key switches

Easy to do

It includes a metal box, 5 different keys, online instructions and a pdf file with more routines, suggestions and tips.