Henry Evans and Card-Shark Present Arsenio Puros` Beat the Devil (Gimmicks and Online Instructions)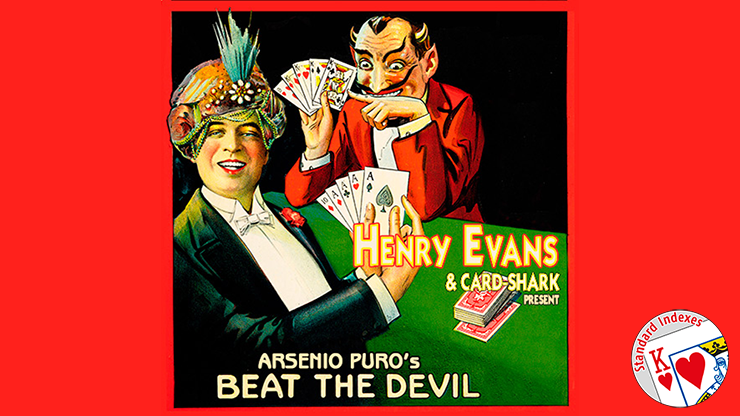 Remember the first cooperation between Henry Evans and Card-Shark? It was the Daredevil Deck, a very diabolical trick deck, praised by professionals, as it crushed the limits of Marked Decks at the time.

Now, this new effect was not created by Henry Evans but by his friend Arsenio Puro from Spain. Why are Henry and Card-Shark presenting "Beat the Devil"? Because it is as devilish as the Daredevil Deck and uses parts of Henry's and Card-Shark's work! (You will understand all when you will study the video instructions by Henry in English and Spanish language.)

Beat the Devil allows you to openly shuffle the deck, even let the spectator shuffle and handle the deck. Show the spectator that it is impossible to know cards in advance, when you separate random cards from the deck and let him guess the values. He certainly will fail to know the card upfront.

But once you empower him, he will be able to find the cards you name him, in the fairest way possible!

The video instructions give you several presentational ideas, but certainly you will be able to come up with some of your own. The "Beat the Devil" Decks are available with red Phoenix backs, in Standard and Large Index faces.