JOKER BALL (STOP LIGHT) by Uday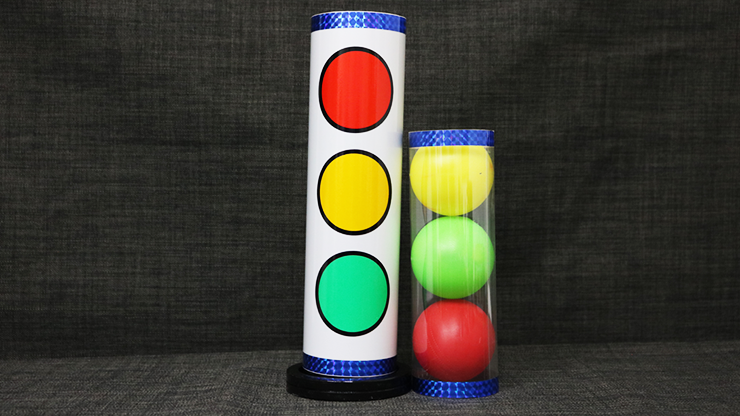 Three balls resembling the colors of traffic signal lights are placed in a cylinder one by one. When the cylinder is removed, the balls are seen jumped from one position to another!

A very fun trick which is suitable for a theme related to traffic rules break.

Suitable for parlor, stage shows.