Caffeine Rush by Peter Eggink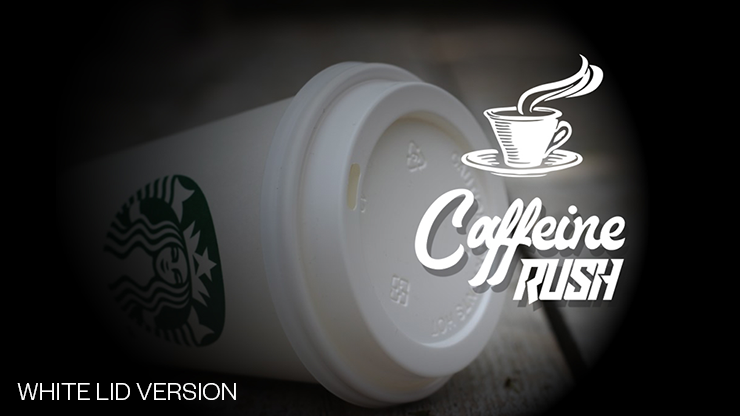 At your favorite takeaway coffee shop, be prepared to BLOW your friends away.

Show your paper coffee cup to be completely empty and close it with its lid. Visually penetrate ANY small object e.g. a milk cup, sugar cubes, coins, rings, etc. right THROUGH the closed cup while THEY are holding your cup.

Right after the penetration you remove the lid and take out that SAME object with ZERO switches or whatsoever.

The cleverly designed, special gimmicked lid does all the work for you. Just pop the lid on any standard paper coffee cup and off you go! yep - It's THAT easy.

You'll LOVE performing Peter Eggink's Caffeine Rush - It's a great piece of organic magic that opens up for tons of different effects and routines.

Key points:
Super visual
Special hand-build gimmick
Easy to do
Instant reset
The "
Caffeine Rush
" gimmick comes in standard size to fit any regular paper "Coffee To Go" cup. Available in BLACK and WHITE lid color.