Hindu Thread by Scott Alexander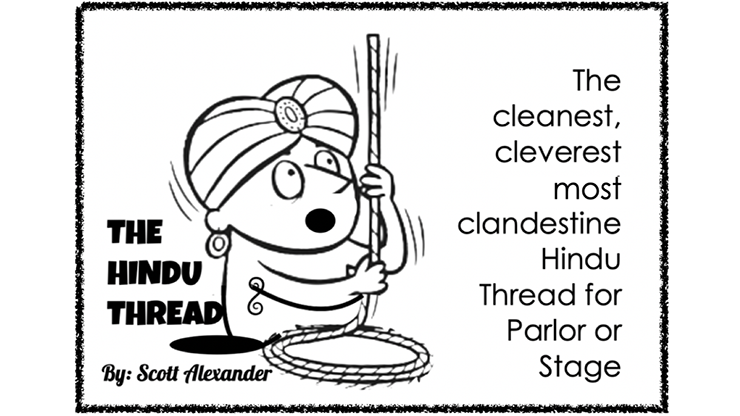 This version of the Hindu Thread is the perfect setup for stage performances and parlor shows. The handling is SUPER CLEAN. You never feel like you're being chased by the audience as to what's going on.

And the best part is... the ditch is over halfway through the routine so you end COMPLETELY CLEAN! Nothing to add and nothing to take away, which lets you focus 1000% on the performance, because the magic practically does itself.

Comes with easy to wind plastic spool, thread, Amazon Link to buy plenty refill thread at your leisure, gimmicks, training video, two routines and written instructions.

Works great with any BLACKLIGHT THREAD too and Scott shows you how to GLOW yours up!