Card Warp Change by Mario Tarasini video DOWNLOAD
Order now and get instant access!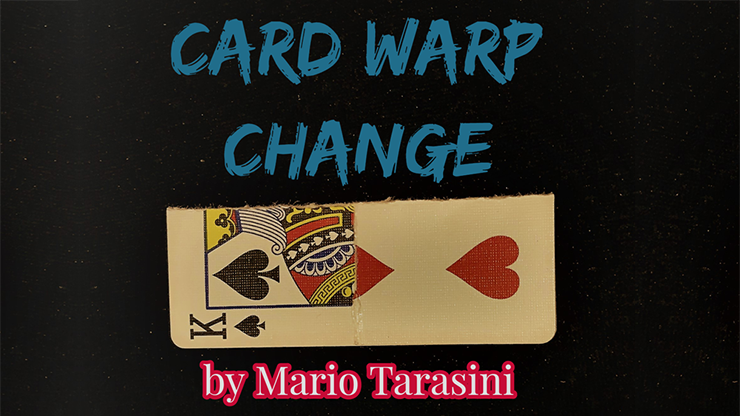 Mario Tarasini introduces his new trick based on the card warp effect.

Effect:

Magician folds the card and it slowly changes to another. After the change you can give the card to a spectator as a souvenir.

You will make the gimmick in under a minute

Very easy to perform

Magician's fooler

Download now!


Reviews
- I first need to state that to the best of my knowledge, I'm not in any way involved/affiliated with anyone or entity connected to this trick in any way. This is a legitimate review from my own understanding and experience of being a professional magician for over 30 years. That being said, now onto my review. I gave this a rating of poor because there are two major flaws in the instructions. Flaw #1: This is the worst offender. Without saying what's involved or giving away the secret, I'll just say the very end of the demonstration where he unfolds the card and moves it towards the camera for up close scrutiny, is blatant false advertising as well as it's not explained which is why it's false advertising. While magicians can figure out a way to deal with it, that isn't the point. while this is kind of a grey area one could argue that since it's in the video as part of the demonstration, then it's also supposed to be included as part of the ending. That's all I can say without exposing the trick. But this is still a serious issue and needs to be addressed. Flaw #2: There is no voice narration in the instructional video or at least on screen text. While this is a minor element, there are just some things in a trick's explanation that require a detailed explanation as to what exactly is being done at specific points in the video. I will end this on a positive note. This trick gave me a small number of good ideas that I am going to figure out how to implement. This providing a challenge for me to figure out how. Matthew

Do you own this product? Write a review.