The Voodoo Curse 3 by Salvador Molano video DOWNLOAD
Order now and get instant access!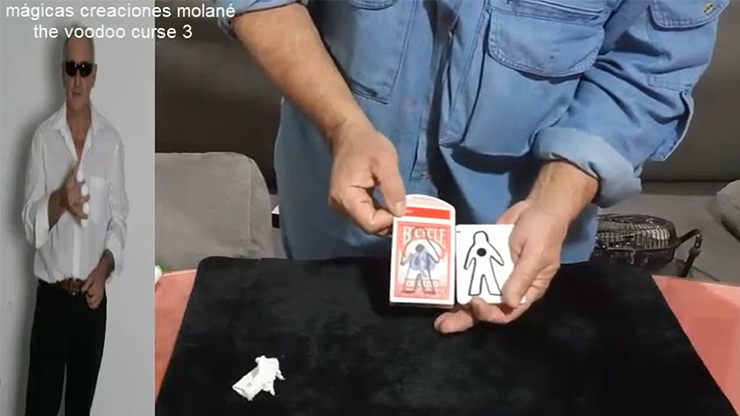 Improved version of the curse voodoo this version the new system does all the work for you, the doll is marked with a black card freely and this one is kept in the case, the magician paints several points in the contour of the case, the doll is taken out and the own spectator erases the points made by the magician, is shown the doll and the case, and both coincide despite having erased the points, mysteriously the point returns to the doll of the case.

Download the video and learn now!