Your Zodiac Sign by Masuda Lars-Peter Loeld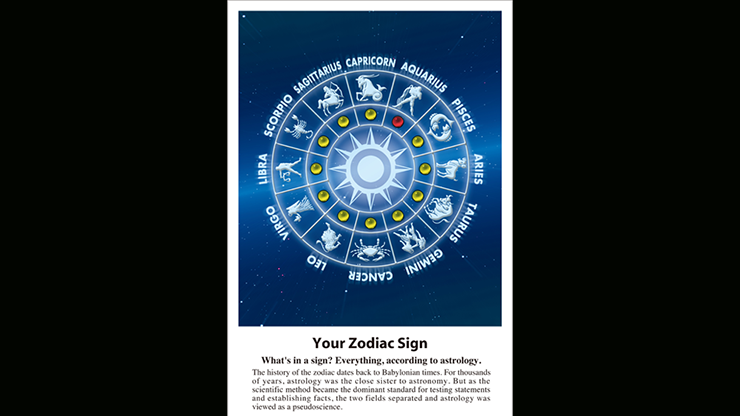 EFFECT

The magician holds in his hand a single card, your zodiac sign.

Then ask the spectator, "What is your zodiac sign?"

When the magician handed the card to the spectator and asked them to look at it, it was definitely a card that showed the spectator's zodiac sign.

FEATURES

"Your Zodiac Sign" is a performance created by Swedish magician Lars-Peter Roeld.

The gimmick card is ultra-thin and can be handed to spectator.

You can download the quick reference table in PDF files in 21 languages, including English.

One quick reference table (English) is attached to the product.

Instruction is provided through an online video.